About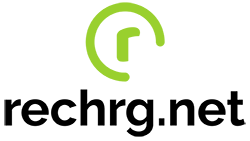 The UK's national network of local installers.
Electric vehicles are a promise of a better way to live our lives in harmony with the environment around us. In response to demand for a carbon-neutral world, Rechrg was conceived to facilitate the installation and operation of a national infrastructure delivered through a national network of local installers.
Homeowners, landlords, businesses or commercial property owners – are you considering installing an EV charging station? If the answer is yes, then it's time to rechrg with us! Let us manage the whole process for you!
Services
Rechrg your life
We operate and install electric vehicle (EV) infrastructure for the domestic, business and commercial markets.
We don't just supply and install. We can help with grant applications and management. We understand you'll have questions about your installation and we're more than happy to help.
Get in touch and let us rechrg your life by contacting us by email, telephone or by submitting the enquiry form shown on our listing.
EV charging solutions
Charging your vehicle will primarily be carried out at home overnight when the vehicle is not in use, and whilst utilising cost efficient off-peak tariffs. When choosing what type of charger you need, we understand safety and visual appeal, alongside versatility, are of paramount importance.
Rechrg provides an all-in-one solution that satisfies all your requirements. As an approved OZEV installer we offer a range of domestic EV chargers through our national network of local installers. Our simple process provides you with a local installer – reducing your carbon footprint and supporting the local economy.
EV Grants
Benefit from government grants up to £14,000*.
Rechrg can help you find out about grants and assist you with paperwork.